THE HUFFMAN
Breeding Philosophy
We breed for stable, social and high drive working line Belgian Malinois. Our goal with each litter is to not only give them the best genetic advantage to be successful, but also to expose them to the world and reinforce drive.
2021 (Litter B) Sire
STORM
Storm is a 5 year old retired dual purpose police dog (patrol and narcotics) owned by Genesis K9 out of Medford Oregon. He was imported from the Netherlands at 15 months and worked for the Union Pacific Railroad Police for a couple of years before they dissolved their canine unit. We picked Storm as our sire for this litter due to his impeccable drive and workability, along with his stable and goofy personality. This is a dog that is safe around kids and has the drive to work for days. Hips & Elbows are good per his import paperwork.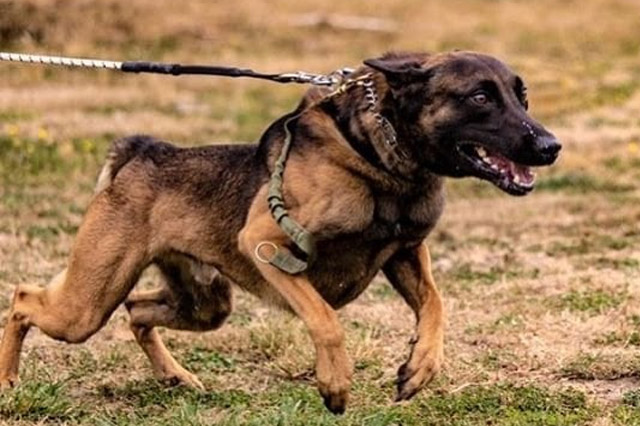 5 year old male Belgian Malinois
Resume includes enforcement contract work, private security, PTSD service dog, apprehension, tracking / trailing and explosive ordnance detection (9 odor). Jax is stable, kind and is very high drive. Previous puppies from Jax have gone on to be 5 odor detection dogs, search and rescue dogs, PTSD service dogs, personal protection dogs, and work in private security.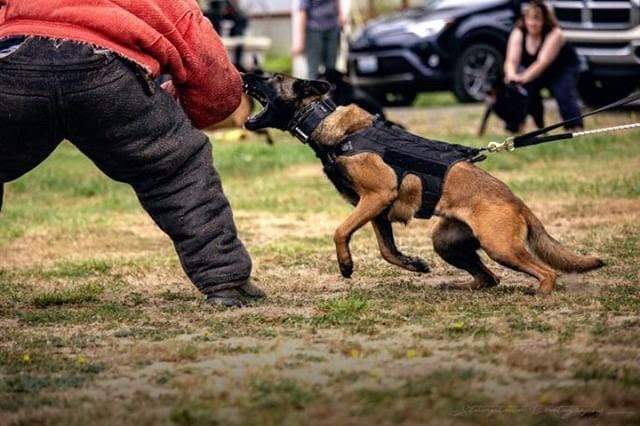 War Attitude Van De Utadreef (Butters)
2 1/2 year old female AKC registered Belgian Malinois
Certified through CNCA (California Narcotics Canine Association) in narcotics detection. Actively working as a narcotics and contraband detection dog through private contract work. Resume also includes tracking / trailing, personal protection, and therapy work. Butters is an incredibly well balanced dog. Her sweet and gentle demeanor is something that she passes down to her puppies. She can be trusted with children of all ages and yet still has the drive needed to make an incredible working dog. Previous puppies from Butters have gone on to be narcotics detection dogs, personal protection dogs, service dogs, and tracking / trailing dogs.
WHAT PEOPLE SAY
Testimonials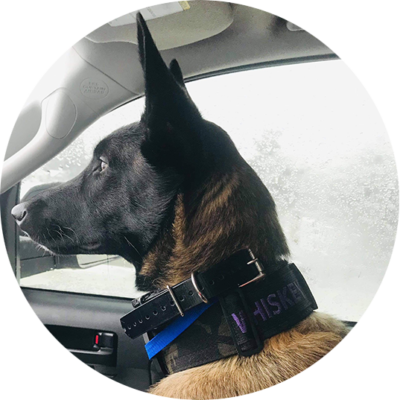 "I have never owned a malinois before, but I feel extremely fortunate to have found my girl,

Whiskey

.  She is the sweetest and smartest dog! She is great with all our kids, ages 2-9.  The Huffman's were amazing to work with in getting our puppy.  They were very honest in what I should expect and took a lot of time and consideration on pairing our family with a puppy.  I would have to say they nailed it. We couldn't be happier.  Thank you!"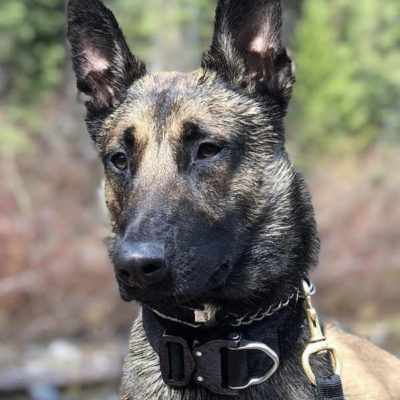 "I got my puppy Remi (red boy) from Huffman K9 out of the Jax and Butters littler born in June 2020. Jensen and Alayna did a fantastic job of learning what I wanted in a puppy and pairing me with the perfect match. Remi is incredibly kind, stable and high drive. I have been training him in tracking, protection and truffle hunting. He truly loves to work, his high drive and desire to please has given me a dog that excels in everything he does. His innate desire to work makes him incredibly fun to train and learn with. Remi is a phenomenal dog and I feel so lucky to have him as a part of my family."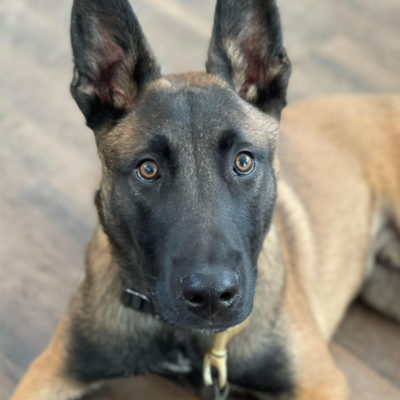 "I came to Huffman about two years ago with a lab looking for general obedience. Once we got done with that and got into detection and tracking, I realized that I wanted and needed a higher drive dog. I loved the combination of Jax and Butters so I ended up inquiring about getting a puppy when I heard they were having a litter. I absolutely love what I got with my puppy Kash. He's high drive and still has a sweet side. I'm very excited for the future with my puppy and highly recommend Huffman K9's breeding program if you are looking for a working dog!"
Frequently Asked Questions
How do I get a puppy from you?
huffmank9_8gwtf1
2021-04-29T22:38:24+00:00
If you are interested in a litter please fill out an application linked here. We will contact you for a phone interview and discuss whether or not a puppy from us will be a good fit for your household. Filling out an application and doing an interview with us does not guarantee a puppy from us. Once puppies are born you will be contacted as to whether or not we have one for you. If we have a puppy for you, a $500 nonrefundable deposit is collected to hold your puppy. You will be informed which puppy is yours around the 5 week mark.